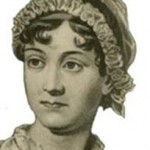 The remarkable English writer Jane Austen is one of the few women of the 19th century who dared to make a living using her pen.  Austen was well known for her  realism and vision, as well as her caustic social criticism about the morals of the era. She remains one of the most widely read writers of all time, and one of the key authors in world literature. Her books have been in great demand and some of them are amongst the most rare and valuable books of the world.
Jane Austen was born on December 16th, 1775, at Steventon rectory of Hampshire in England. She was the 6th  of  seven children born to William George Austen and Cassandra Leigh. Growing up, Jane was close to her sister Cassandra and her brother Henry, who later became the promoter of her work. Austen's father was a rector at Steventon, who also became an educator of young boys to supplement his income. As a result, he managed to maintain a sizeable and noteworthy library that was used by Jane as the ''food'' for her thoughts and inspirations.
Following the family tradition, in 1783, the eight year old Jane and her sister Cassandra were sent to be educated by their aunt in Oxford. However in 1785, both Jane and her sister became ill, and were sent to a boarding school, They were later returned home to be educated by their father and older brothers when the family's finances deteriorated. These years at home in her father's library were crucial to Austen's writing career, as she was greatly influneced by her father's collection of books.  Additionally, in the surroundings of the library, frequent intellectual entertainment was taking place, as well as play performances set up at the Austens' home.
The young Jane first started writing in 1787 but it was around 1789 that she decided to attend to writing professionally. This was a shocking decision to be made in the 19th century, as there was a significant amount of prejudice towards women authors. From 1793-1795, Jane Austen crafted her first novel Lady Susan which is actually an epistolary novel. In 1796, according to her sister, she completed the novel Elinor and Marianne, the manuscript  which has unfortunately never been found. However, it seems that the later novel Sense and Sensibility is an updated version of this lost work.
In 1797 Austen completed the draft of her second book titled First Impressions, which later formed the basis of the much beloved published novel Pride and Prejudice. In 1798 she begun to work on her third novel – a parody of the gothic novels of the time – which was initially titled Susan but was later titled Northanger Abbey.
In 1800 when Austen's father retired, the family moved to Bath despite Jane's desire to remain at her childhood home. In 1805 Jane's father died, and in 1809 Jane, her mother, and sister moved to a farm house offered by Jane's brother. It was in the tranquil environment of her brother's house, that Austen began to write again on a daily basis.
In 1811, the publisher Thomas Egerton published Austen's book Sense and Sensibility which received very positive remarks from the critics of the time. The first edition quickly sold out, offering both financial and psychological support to Jane.  In January of 1813 the publication of Pride and Prejudice followed, which was also a great success. The first edition of this book was also sold out, and within the same year a second edition was published. Mansfield Park was published in May of 1814 and even though the literary critics cruelly ignored it, Jane's fans loved it. In December of 1815, publisher John Murray published Emma, the last of the four books which were published during Jane's lifetime.
In January of 1817, Jane started a new book which she entitled The Brothers. However, 2 months later she was inclined to stop, as her health was swiftly diminishing. Soon after ending her literary career, Austen found herself in bed with very deteriorated health. Sadly, she died on July 18th, 1817 at the age of 41.
In 1817, Austen's brother Henry and sister Cassandra published her books Persuasion and Northanger Abbey. These two books were published posthumously.
Jane actually did not gain fame during her life, as her books were published unanimously. However, as time passed, more and more critics, artists, and publishers started recognizing the value of her work and were in search of her original manuscripts and first editions. As fame and publication rose, so did demand and value of her rare work, thus driving the price of first editions to much higher prices.