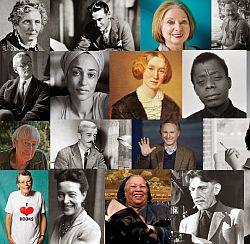 Kenneth Gloss, the owner of Brattle Book Shop in Boston, whose bookstore sells general used books and rare books, reported to Bloomberg in 2020 that rare books and manuscripts have proven to be the bright spot in the industry. The consensus among dealers of rare books is that overall the market has sustained itself, even though the rest of retail has been thrown into turmoil. In fact, the hotspots in this market have soared past many experts' expectations driven primarily by high demand for first editions and the more desirable signed copies. Individual titles are being affected by factors such as: popularity of the author, the condition of the book, the scarcity of the copies available for sale, the significance of the book, the cultural impact of the book, and many others less prominent.
The two most important factors driving pricing are the popularity of the author, and the scarcity of the title. Our Rare Book Sales Monitor has selected the top ten most collectible authors during these, the early years of the 21st-century. Ten authors all of whom have made their mark over the last 23 years, with new, successful novels and or have continued to grow in popularity and scarcity with some of their earlier works.

J.K. Rowling: The author of the Harry Potter series and other fantasy books has a huge fan base and a global influence. Her first book, Harry Potter and the Philosopher's Stone, was published in 1997 with a small initial print run of only 500 copies. Still popular today with over 2 million shelvings, and with signed first editions trading at mid five-figures.  The Harry Potter universe attracted both old and new fans of the series with many successful film and play adaptations. She maintains a strong online presence where she expresses her opinions on various political and cultural issues .

Philip K. Dick: He is considered to be one of the most important figures of the 20th century science fiction, with 44 novels and about 121 short stories. Dick's works are very popular during this century still, because his writings are inspiring movie producers. Nine films this century alone were based on his stories and future films are in the works. His themes and concepts have become more relevant this century. He anticipated many of the issues and dilemmas that we face today, such as artificial intelligence, virtual reality, surveillance, climate change, and authoritarianism.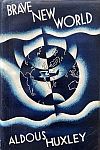 Aldous Huxley: Dystopian novels have seen renewed popularity this century as a result of political instability and the pandemic. Progenies of Huxley's thinking, (a one-man vanguard of the counterculture), feel his works describe the impact which defines much of today's political landscape. Huxley's Brave New World, in particular, reached new heights this year with a first edition copy which sold for $15,000 on Abebooks.

George Orwell: Another powerful dystopian masterpiece, Nineteen Eighty-Four, a projection of life under totalitarian rule, and a warning of a future world where the state machine exerts complete control over social life. It also popularized the term "Orwellian" as an adjective, with many terms used in the novel entering common usage, including "Big Brother", "doublethink", "Thought Police", "thoughtcrime", "Newspeak", and "2 + 2 = 5".  First printing of the British edition in original red dust jacket traded for $17,550 this year.

Cormac McCarthy: Even though, Blood Meridian (1985), is regarded as his magnum opus despite its initial disappointing critical and commercial reception, his later works at the turn of this century brought greater recognition to his older novels. More recent works such as: The Road, All the Pretty Horses, and No Country for Old Men fueled his popularity and demand for the older Blood Meridian, Suttree, and The Orchard Keeper. After his death this year, the Blood Meridian has been trading around $5,000.

Joan Didion: Didion's novels resound through generations. So much of Didion's writing remains current because she wrote about the unrest of people and places we know well.  A pioneer of New Journalism and a master of literary style, she addressed issues such as racism, feminism, grief, and morality. A Netflix documentary, "Joan Didion: The Center Will Not Hold," in 2017, explored her life and career and increased public interest in her work. She was awarded the National Humanities Medal by President Barack Obama in 2013.

Stephen King: With many famous works to his name, including over 64 novels, the "King of Horror," received his biggest recognition at the beginning of the century. Among the awards to his name, the World Fantasy Award for Life Achievement, the Grand Master Award from the Mystery Writers of America, and a National Medal of Arts from the U.S. National Endowment for the Arts. The Shining remains his most popular book, selling over 700,000 copies so far.

James Baldwin: His writings are relevant and insightful for the current social and political climate. The historical importance of social injustice is revisited once again in this period of political and social reaction. Baldwin was a visionary who foresaw the challenges and opportunities that America would face in the 21st century. Go Tell it on the Mountain is a powerful coming-of-age novel that delves into themes of race, religion, and identity in 1930s Harlem.  Expect to pay over $5,000 for a first edition.

Sir Terry Pratchett: Pratchett's mighty Discworld series is a high point in modern fiction. With more than 100 million books sold worldwide in 43 languages, Pratchett was the UK's best-selling author at the turn of the century. First edition of the first Discworld novel in the author's acclaimed series, The Colour of Magic, reported to have comprised 500 copies, but 400 of these were seemingly issued to libraries within the United Kingdom.

Frank Herbert: Back in 1963, publisher after publisher rejected to publish Dune. Today Dune is considered to be the best-selling sci-fi novel of all time. It was followed by five sequels which were also well received:  Dune Messiah, Children of Dune, God Emperor of Dune, Heretics of Dune, and Chapterhouse; and two Sci-Fi Channel miniseries aired in 2000 and 2003.
{ 0 comments }