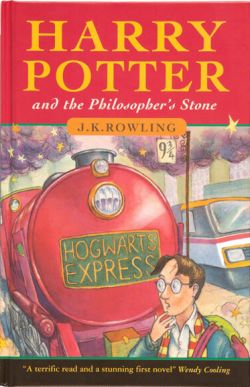 2021 will go down, among other things, as the year with a lot of people having a lot more money than they know what to do with. Aggressively escalating rare book prices set the tone for future market conditions: scarcity wrapped in higher prices. Is $471,000 too much to pay for a J. K. Rowling, "Harry Potter and the Philosopher's Stone." [London]: Bloomsbury, [1997], first edition in hardcover? I am not sure. In a world where people launch cryptocurrencies as goofs to see how high they can  pump the prices, I do not even know how to price a book which was published as recent as 1997. But I am pretty sure that all these rare books selling for $100,000 and above are not necessarily another indication of irrational exuberance.
As the year is coming to an end, our Rare Book Sale Monitor is focusing on the 4th quarter, and has gathered some interesting data for us to analyze:
Heritage Auctions at their December 9 – 10 Rare Books Signature® Auction, sold the J. K. Rowling, "Harry Potter and the Philosopher's Stone," first edition hardcover for $471,000 including buyer premium. Even though both the paperback and the hardcover were published on the same date, neither has bibliographical priority. The paperback with a total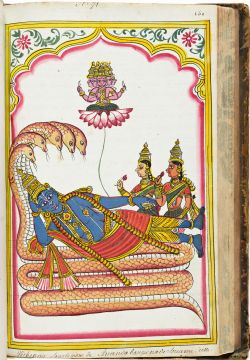 edition of 5,650 copies sells for a little over $10,000 while the hardcover edition with only 500 copies produced primarily for distribution to public libraries, is as scarce as it gets. Could it be worth close to half a million US dollars?
During the same event, more down to earth sales were achieved. For example, the F. Scott Fitzgerald, "The Great Gatsby," New York: Charles Scribner's Sons, 1925, first edition, first printing with price intact ($2.00) and considerable professional restorations, sold for $100,000.  This is below market price for a first printing and condition may have been a factor.
At the Swann Auction Galleries event, "Early Printed Books," held Oct 14, 2021, a sleeper hit made its appearance. A two volume manuscript on paper, titled "Costumes et Plantes de L'Hindoustan," watermark dated 1769, with 112 full-page illustrations interspersed with text and 115 hand-painted miniatures of Hindu traditions, sold for $100,000 including buyer's premium. Get this, the estimate assessed by Swann a mere $3,000 – $5,000.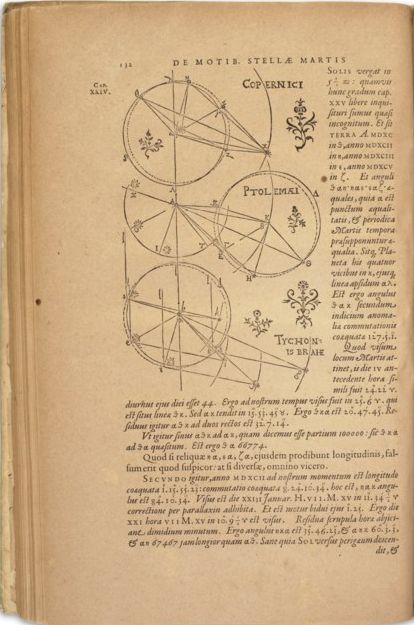 At the Christie's "Fine Printed Books and Manuscripts including Americana," held Oct 1-15, "Astronomia nova,"  by Johannes Kepler, published in 1609 sold for $687,500. The estimate was set at $200,000 – $300,000. The first edition of Kepler's masterpiece is one of the most significant books in the history of astronomy, containing the first presentation of the first two laws of planetary motion and heliocentrism. The book contains the first mention of the planets' elliptical paths and the change of their movement  the closer they are to the sun.
At Sotheby's and the "Livres et Manuscrits" auction held Nov 30 – Dec 8,  12 volumes titled "Relation de ce qui s'est passé en la Nouvelle France en l'année 1639 [et 1640, 1642, 1643, 1650, 1651, 1653, 1654, 1655, 1656, 1657, 1658, 1659, 1660, 1661, 1662, 1670, 1671 et 1672]." Paris, Cramoisy, et Mabre-Cramoisy, 1641-1673, sold for €226,800. The estimate was €20,000 – €30,000. These annual reports, published between 1632 and 1672, are the work of the Jesuit missionaries in Canada and are regarded to be an essential source of Canadian history.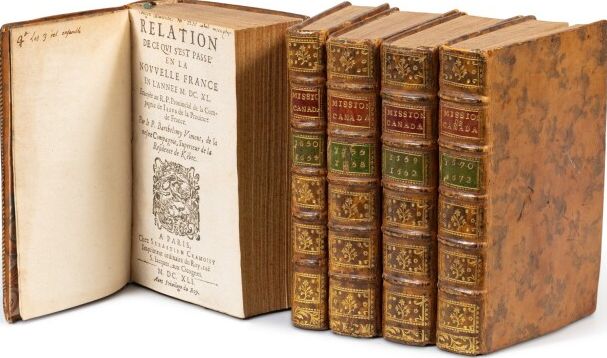 Magician and book collector Ricky Jay picked a good year to sell his collection in October in New York, fetching a total of $3,835,694 through the Sotheby's event. The first edition of Scot, Reginald's explosive treatise on witchcraft "A serious debunking witchcraft and demonology" London: [Henry Denham for] William Brome, 1584, estimated at $50,000 – $70,000 sold for $100,800 including buyer's premium.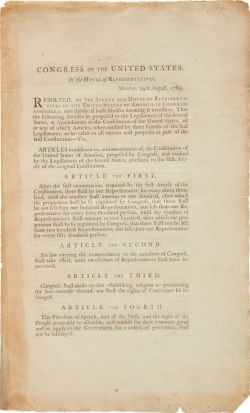 The highlight of the year, sold at another Sotheby's event: "Making Our Nation: Constitutions and Related Documents," which was held on November 23rd.  Three pages  (8″ x 13″) of the first separate printing of the amendments that became the Bill of Rights,  sold for $1,532,500. The estimate was set at $700,000 – $1,000,000. It is the earliest printed version to enumerate the proposed amendments as clearly defined articles by the House of Representatives, on Monday, 24th August, 1789.
A successful auction is destined to generate the highest possible price, but what about the performance of some of the other channels, such as book fairs and on-line marketplaces? Abebooks lists "Storia naturale degli uccelli trattata con metodo e adornata di figure intagliate in rame e miniate al natural" by Saverio Manetti as the top seller of 2021 for $191,000. The Abebooks top 10 sales of 2021 totaled $741,000. Ten years ago the Abebooks top 10 for 2011 totaled a mere $220,000. When compared to last year's top 10 sales, Abebooks had almost tripled its revenue.
The Antiquarian Booksellers' Association of America (ABAA) had its share of challenges in 2021. What was originally scheduled to be an in-person book fair event in Boston, ended up as another ABAA Virtual Book Fair. Our Rare Book Sale Monitor had captured some key statistics from the most important ABAA events held during the last two years. The sell-through rate statistic gives a nice comparison between performances experienced by most dealers at these events. It measures the amount of books that were sold from what was available for sale during the events' time span. Based on this statistic, the California fair in 2020 was the most successful one so far while the 2021 Boston event did better than the corresponding 2020 fair. Interesting to note, the two events held in 2021, New York and Boston, were significantly different despite having most of the same dealers participating. While total number of books for sale was not far off 6,427 vs. 5,735, the average price of a book for sale in New York was more than double that in Boston. Was that a factor in New York's poor performance? Maybe in a metaverse event there is a difference between New York and Boston, but in a virtual event it is all the same.