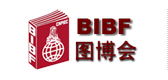 On August 31st the 18th Beijing International Book Fair, BIBF, will be opening its gates. It is a 4 day event that will be held at the China International Exhibition Center and has been gaining in importance and attention over the recent years. In fact,  it is considered to be a major stepping stone for those who have set their sights on the Chinese market.
The fair will be open from August 31st till September 4th 2011, with the last day only open to the public. It is one of the largest Book fairs in the world with an ever increasing demand for English language titles. Both the number of publishers and number of visitors has been increasing year by year.
The principle of the BIBF over the past 25 years, since its inception in 1986 is ''introducing excellent books from around the world into China and leading Chinese books to the world ''. The exhibition will have a general Publishing Zone, a Digital Publishing Zone and will continue not only to run but expand the Children's Book, Cartoons & Animation Zone, Periodical zone, Publishing On Demand zone and the Rights Center.
Each year the BIBF has a guest country of honor and this year's country of honor will be the Netherlands. The slogan which the Netherlands have chosen for the 2011 BIBF is ''Open Landscape, Open Book''. At the fair the Netherlands will present the work of Dutch author and biologist Tijs Goldschmidts and his highly awarded book ''Darwin's Dream Pond'', a book which has won seven Chinese awards. Also at the Dutch Pavilion a range of Rare books and exhibits will be presented such as: the letters of Vincent van Gogh, as well as the several Dutch children's books and illustrated works of Max Velthuijs, who was the winner of the major and prestigious Hans Christian Andersen Prize.
BIBF is one of the top Book fairs of the world and certainly the most important Book Fair in Asia. Indeed, it should be noted that China is the largest book market in the world by volume and a great opportunity for Rare book trading and searching.