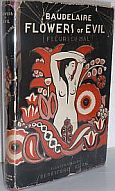 The short-lived publishing house of William Godwin formally started operations in 1930 in New York. Talk about bad timing; the depression that began around September 4, 1929 had caused the famous Black Tuesday market crash of October 29, 1929, setting a bleak backdrop for the publishing house's humble beginnings. For a small publisher looking to expand operations of its hardback printing business beyond the academic arena, the negative effects of the Great Depression threatened its existence. It was time for William Godwin to get innovative in order to survive.
The Great Depression had severely affected sales of books at book stores, which had turned to renting their inventory out in order to survive. Often called Circulating Libraries or Public Lending Libraries, these for-profit businesses rented books to the public, charging a mere 3 cents a day per book. Besides the hardly hit book stores, some establishments such as pool halls, taverns, drug stores and tobacco shops also formed side businesses renting out books, primarily of erotic nature. Additionally, Godwin's sales manager Sam Curl had also created a third network of book renting establishments, which held residence on train depots, in-train concessions, in hotels and in general stores. These "on the go" establishments were commonly known as the Commuter Libraries.
The highlight in the short lived life of William Godwin Inc. is a series of books called "Famous Classics of Love." Published between 1930 and 1933 under the Godwin as well as Rarity Press imprint, the series included world famous titles such as The Temptation of Saint Anthony, Woman and Puppet, Dangerous Acquaintances, Madame Bovary, Zadig and other Romances, Love Books of Ovid, Casanova's Memoirs, Daphnis and Chloe, Comedies of Aristophanes, The Adventures of King Pausole, Tales and Novels of J. De La Fontaine and others. Most of these books were illustrated by famous artists of the time such as Gustave Flaubert, Clara Tice, Alastair, John Austen, Jean de Bieosschere, Vincente Minnelli, Norman Lindsay, Beresford Egan and others.
The "Famous Classics of Love" series titles have become quite scarce over the years, because of an increased interest by collectors. In fact, some of the titles are impossible to find. Moreover, the titles that are available are usually lacking good dust jackets. Even though Godwin had produced large numbers for most of these titles, the distribution through Commuter Libraries has taken its toll on their condition. Judging from the available inventory currently on sale, the majority of these reprints are in worse shape than most hardbacks of the same age. In fact, one prestigious dealer goes as far to suggest such an atrocity that, and I quote "…has had its jacket flaps glued to the pastedowns as well as a 1/16-inch trim, leading most collectors and dealers (including Otto Penzler) to suppose that the short-lived publishing house of William Godwin may have issued the book only to libraries, and that indeed the publisher may have affixed the flaps prior to issuance."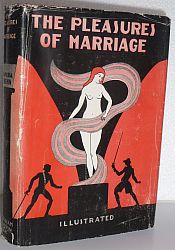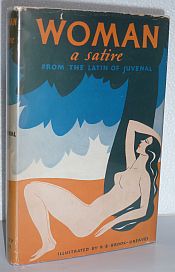 In 1934 Godwin formed another subsidiary known as Arcadia House Publications, thus isolating the erotic content of Rarity and Godwin from publishing the good clean romances that Arcadia embarked on. These novels featured some of the better known authors of the genre such as Erolie Pearl Gaddis (Peggy Dern pseudonym), Marie Blizard, Kathleen Rollins, Allen Eppes, J. Calvitt Clarke, Anne Duffield and others. The novels continued to be designed to satisfy the special needs of Commuter Libraries and the growing market for romantic stories.
As the bigger picture goes, the new imprint served its purpose, and ultimately a new subsidiary got launched followed by a new publishing company. Small Godwin is in fact the creation of Alex Hillman of Hillman Publications, the magazine distributor and multi-line publisher of mass market pulps, paperbacks, comics, westerns-in digests, and so forth. Godwin dissolved, but the empire carried on fairly much intact under a new name.  Hillman-Curl was founded in September of 1935 by Alex Hillman, president of Godwin and Arcadia House, and Samuel Curl, the sales manager of Godwin and Arcadia House.