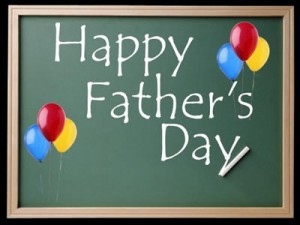 Today it is father's day and everybody is looking for a gift, a special gift, to give to his/her father. But fathers have everything. So the question is what to buy for the special father. We dare to suggest: Give him a rare book. Rare and precious books are always appreciated by all fathers because of many reasons. A rare book is a collector's item, a form of an investment, a source of knowledge and a sense of pride.
There are many unique and one of a kind rare books suggestions that can satisfy any taste, can be affordable for any wallet and can be appreciated by any difficult recipient. So if one is convinced that a rare book is the right gift, for his/her father, then the search for the right book begins. There are several criteria in selecting the right rare and precious book.
Father's Interest: Everybody knows or should know his/her father's interests. It can be sports, history, animals, food, women, precious metals and many more. Identify one or two that are ones that your father likes most.
Budget: Many people think that rare books are out of their reach. Well the rare book's value varies from tens of dollars to millions. The prices vary depending on various factors. You need to define your budget or the range within which you are willing to spend.
Point of Purchase: Once you know what to buy and you have the money the next issue is from where. The options are many and vary from your local antiquarian, a rare books bookstore, an auction, a book fair or online stores worldwide. It all depends on the accessibility and the timeliness of your decision. The earlier you initiate the gift purchase process the more options you will have and probably the better price you will get. Auctions do not happen when we want them and online orders may not arrive on time for this special gift to be given.
Once the gift is given for the first time and it is appreciated by the father then a journey begins. Rare books are no ordinary gifts. It is not a tie or a golf stick. It is a gift that will be treasured and appreciate in value. Thus it can and should ignite the desire for a rare books collection journey. The father can use this first rare book as the beginning of his rare book collection or it can be the first of a series of gifts he can receive not only on father's day but for any special occasion. Once your father begins collecting rare books then buying a gift for him will never be a headache.
Apart from all of the above, a rare books collection will be an investment that can be either cashed at special time or an hour of need or it can be passed from father to son thus slowly-slowly acquiring value and size.
So do not hesitate. Give your father a gift that will be appreciated and will appreciate in value, give him a rare and precious book.