It was exactly 100 years ago at about this time that the first book by famous, German-language author, Franz Kafka was published. Contemplation (Betrachtung in German) was published towards the end of 1912 and it included 18 short stories that Kafka wrote between 1904 and 1912. In fact, this was the only book published during his lifetime along with The Metamorphosis (Die Verwandlung )  in  1915; and a number of other short stories that were published in literary magazines. The majority of his writing that was left unfinished in manuscripts with his friend Max Brod, was published posthumously, against his wishes.
Perhaps no writer of modern culture has been so widely over-interpreted by critics. Vladimir Nabokov ranked The Metamorphosis second only to Ulysses and described Kafka as, "the greatest German writer of our time." Philosopher and social advocate, Jean-Paul Sartre called him an Existentialist. French author, and philosopher Albert Camus, interpreted him as an Absurdist. Max Brod himself managed to convince a great deal of scholars that Kafka's parabolic style in writing was nothing but an elaborate quest for an unreachable God. The reality is that Kafka's own diaries that often included complaints of having health problems with constipation and severe migraines, also described a number of carefully elaborated methods to his own extinction.
Besides managing to attract various interpreters, Kafka's bizarre tales that often narrate nightmarish, chilling stories have been very influential to fiction writers of the twentieth century. In addition, some well known controversial artists of our time used Kafka's themes to express their interpretations graphically. Underground comic artist, Robert Crumb, in collaboration with David Mairowitz created Introducing Kafka: Shikosha Publishing, 1994; a graphic novel based on Kafka's stories. Luigi Serafini along with Enrico De Angelis (contributor) and Anita Rho (translator) published a very interesting version of Nella colonia penale (In the Penal Colony): Il melangolo, 1982. This paperback is close to impossible to locate. Antonio Totero decorated La Metamorphose; Ariane Lancell: Paris, 1975, and last but not least Jose Luis Cuevas illustrated Metamorphosis; Limited Editions Club: New York, 1984.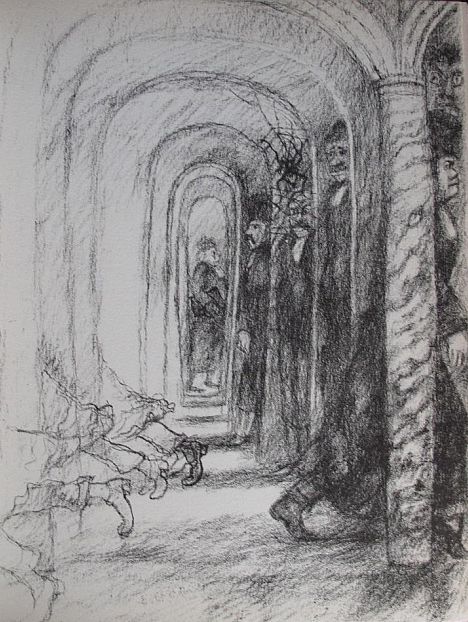 For the Franz Kafka fan looking to collect some of the author's rare works, the best approach may very well be to focus on some of these modern artistic publications that are more cost effective and definitely more appealing. Anyone looking to acquire some of the original publications is bound to be discouraged by their steep price and limited availability. Take, for example, the first book released, Betrachtung;  Ernst Rowohlt Verlag: Leipzig, 1913. Any surviving copies from the mere 300 that were originally released command more than $10,000. Similarly, the second novel Die Verwandlung; Kurt Wolff Verlag: Leipzig, 1915 with a larger publication of around 1,000 copies is still valued at over $10,000.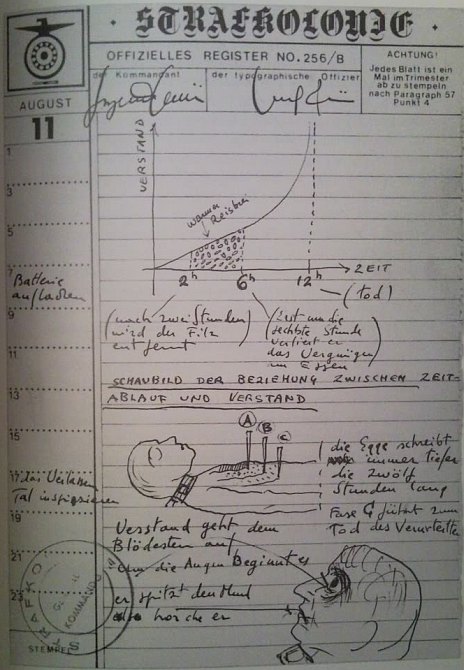 Even modern first editions of the translated novels that were published posthumously are quite scarce and pricey.  For example, The Trial; London: Victor Gollancz, 1937, with a good dust wrapper is priced between $5,000 and $10,000, while The Trial; Alfred A. Knopf: New York, 1937 is priced between $2,000 and $4,000. It is then the best alternative for the small Kafka collector to concentrate on later works where Kafka's literature is coupled with some good rendering of artistic interpretation. Some of Robert Crumb's first printings are still priced at well below $100, and, once in a while, when a Luigi Serafini copy appears in the marketplace, it does get sold relatively quickly for less than $1000.
The smart Kafka book collector is forced to be alienated from the original editions that the author did not feel like releasing in the first place. Kafka's unique literary language that allowed him to hide behind a 'glass wall' was the perfect platform for attracting artistic expression. Transforming himself into a cockroach, or mole, or an ape and starving himself to death while admiring followers stood still, was the ultimate springboard to inspired artists to illustrate the unique creatures they saw on display through Kafka's glass wall.