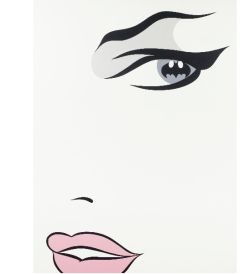 Graphic novel sales are outpacing the overall book sales at comics' stores, bookstores and online booksellers. This trend includes both graphic novels and book-format comic collections. The audience for this type of books has recently expanded to include more women and younger readers as a result of a generational shift powered by the acceptance of the format by teen readers. Surprisingly enough, e-book sales are noticeably excluded from the group, an indication that e-books may be being pirated.
As demand for graphic novels increases, more publishers and more established authors have targeted the market. A market traditionally skewed more toward young men, is now crowded with young women and female authors and publishers who produce stories featuring female protagonists. The Wall Street Journal reports that "In 2014, women represented 43% of the 151,000 attendees at the New York Comic Con. In Seatle's Emerald City Comicon, women were the majority: 52% of exit-survey respondents identified themselves as female." [1]
The growth of graphic novel collections in college libraries has also been impressive. Historically the academic field led the way in institutional buying for the comics' genre. A large number of university libraries, the Library of Congress, the Museum of Comic and Cartoon Art (MoCCA) in NYC, the Cartoon Art Museum in San Francisco and others, have built comprehensive collections of comics and other forms of cartoon art through donations and acquisitions.
Institutions are now using their tremendous purchasing power to acquire and build their graphic novel collections. Columbia University Libraries (CUL) has recently started acquiring historical collections, concentrating on titles that have won awards or otherwise received critical and/or scholarly notice-with a specific focus on the role of New York City. [2] Old prejudices die hardest at school libraries, and the trend should take time to reach serious traction.
Even though the term "graphic novel," had been in use since the 1960s, it was little known until Will Eisner popularized it with A Contract with God (Baronet Press; 1978). With the critical acceptance of underground comics in the 1970s, Eisner saw a potential to market to an adult audience, and sell his work in bookstores rather than comic shops. The trade paperback of A Contract with God, printed the term "graphic novel", on the cover though it consists of a collection of stories rather than a full novel.
Acclaimed graphic novels like Art Spiegelman's Maus – A Survivor's Tale, My Father Bleeds History (Book 1; Pantheon; 1986), and Alan Moore and Dave Gibbon's Watchmen (DC Comics; 1987), were first released as a series in successful comics before collected and packaged in a graphic novel format. These works proved that graphic novels are capable of smart, emotionally resonant narratives worthy of the label 'literature'.
Award-winning titles like Marjane Satrapi's Persepolis (2000), originally published as a graphic novel to wide critical acclaim in France, tells the story of life in Tehran during the time of overthrow of the Shah's regime, the triumph of the Islamic Revolution, and the devastating effects of war with Iraq. More recently, Raina Telgemeier, author of Smile (Scholastic; 2010), had her award-winning memoir about her childhood dental accident, published in a graphic novel. These authors' successes underscore the diversity of content as well as how much the audience for graphic novels has expanded over the last few years.
Two months after the attack on the French satirical weekly newspaper, Charlie Hebdo in Paris, buyers at the Bande Dessinée auction, achieved a record sale for comics with a total of €3,821,947 at the Sotheby's Paris saleroom. The sale offered a superb indication of how well works of the "ninth art", are received by collectors and investors. The continuing growth of the graphic novel medium in readership as well as in the quality of authorship, presents a turnkey point for collectors. The eminent growth of institutional buying due to the tremendous increase in circulation, suggests that this is a point in time between glut and scarcity; a tremendous buying opportunity. It is quite feasible to collect tomorrow's high spots at reasonable prices today.
[1] Maloney, Jennifer. Wsj.com: "The New Wave of Graphic Novels," The Wall Street Journal (Dec/ 31/2014)
[2]  "Graphic Novels Page", Columbia University – http://library.columbia.edu/about/policies/collection-development/subject/graphic_novels.html