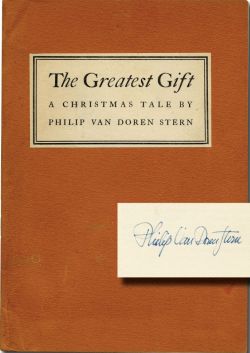 At a local book trade show not more than three months ago, I had the opportunity to meet up with a few old friends and exchange some provocative conversations relating to my favorite topic – books.  The antiquarian book dealer in this particular conversation was delighted to bring up some quite interesting points on the origins of rare books. "What would you need if I commissioned your services, to produce a rare book for me?" he jokingly asked the book producer in the group. The response came in quick, loaded with black humor: "You are not looking for a book producer; you are looking for an exterminator or a fire-starter!"
I paused to think for a second with that in mind. I wondered, if I had asked a movie producer to create a unique blockbuster movie, would his response also have been "no way, you are asking something that is quite impossible"?
Last week I was looking through some dealer catalogues on-line to see if I could help fill some stockings with rare books at reasonable prices. A tough mission indeed! It was when I came across two offerings of the scarce The Greatest Gift: A Christmas Tale by Philip Van Doren Stern, on sale for $15,000, that the question "what would it take to produce a rare book?" came back to mind. I realized that this was the perfect opportunity to drill deeper into the components that create the magic of the production of rare books in general by focusing on the production of this rarest book of Christmas. The following are the ingredients that made this book what it is:
Limited Production. The original privately printed, twenty-one page edition of 200 7.5" x 5.5", signed copies, bound in orange wrappers, were distributed to friends for Christmas 1943. Van Doren, who began writing the novella in 1939 did not finish writing it until 1943, and found it difficult to get the story published, so he had it printed as a Christmas Card. The story was published as a book in December 1944, with illustrations by Rafaello Busoni, published by McKay.
Special Attributes. All 200 copies of the 4,100 word novella carry the author's signature.
Successful Movie Adaptation. The Greatest Gift, about a man who was brought to a realization of the joy of living after he had expressed a wish that he had never been born. In 1946, the fantasy became the basis for a Frank Capra movie you are probably familiar with. It's a Wonderful Life, starring James Stewart, Donna Reed and Lionel Barrymore, is one of today's most popular Christmas films, easily surpassing other favorites such as A Miracle on 34th Street. Of the 80 movies he made, actor James Stewart said It's a Wonderful Life was his favorite.
Critical Mass Exposure. It's a Wonderful Life was not an immediate hit. Although nominated for five Academy Awards, the movie was shut out at the awards ceremony. And, despite Capra's popularity at the box office, It's a Wonderful Life barely made back its cost. When its copyright was inexplicably not renewed in 1974, It's a Wonderful Life slipped into the public domain and could be found on the air literally tens of times every holiday season. It was this repeated showing that transformed an otherwise obscure film from the postwar 1940's into a Christmas classic with a whole new audience by the 1980's.
The Importance of the Message. The story that touched the 200 or so hearts in 1943, and now stands as an icon of popular culture, had to have had a meaningful, profound message or a challenge: Pretend, perhaps for a moment, that you are a ghost on the outside looking in. Would what you see make you pause, as George had, and see the blessings all around?