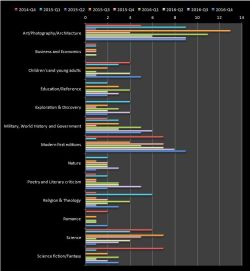 Factsheet: Rare Books as an alternative investment:
Tangible assets, such as Rare Books, are by nature, illiquid.
Collectible books of interest have shown value appreciation over the years.
Many more collectible books of less interest have not appreciated or have declined in value.
Supply outstrips demand for all but the rarest books.
Tangible alternative investments have little if any correlation with stock market movements, offering a valuable diversification option.
Currently there are no investment funds, which invest in rare books and offer a high level of service and transparency.
In a nutshell, rare books, similar to any other type of investment can gain or lose considerable value and offer some diversification benefits, but have the disadvantage in that they cannot easily be converted into cash. Under normal circumstances, rare books change hands infrequently, with collectors predominantly setting a fair market value. Such conditions create large spreads between the seller's asking price and the buyer's offer price, and frequently vary considerably in comparable sale prices. Towards the end of the last century, the Internet has made book collecting more accessible, increased demand, and helped reduce the spread somewhat. However, it still remains an "imperfect market" primarily due to:
The large spread between the buyer and the seller prices.
Nonstandard reporting on the performance of rare books as an investment.
The Rare Book Sales Monitor (RBSM), is not by definition a rare book investment index. The RBSM is designed to capture trends in rare book sales on a quarterly basis by recording historic sales, learning and adjusting constantly in accordance to changes in supply. The two biggest challenges that the RBSM is confronted with are:
1. Availability of trades. A highly collectible rare book does reach a point when the number of its trades is reduced significantly and ultimately depleted.
2. Quantitative analysis of quality. No two rare books of the same title, which have the same author, publisher, year of publication, edition, imprint etc., are identical. The RBSM ranking mechanism compares near identical items after adjusting for the differences.
During the second quarter the RBSM's comprehensive comparative engine has recorded the biggest jump for the genre of Art, Photography and Architecture during its existence. The demand for, and the value of rare editions with artistic content, particularly of collectible items from modern 20th Century artists containing original lithographs, has reached new highs. The ability to "drill down" on the performance of the specific genre in a granular way to review some of the details is quite a nice feature to have: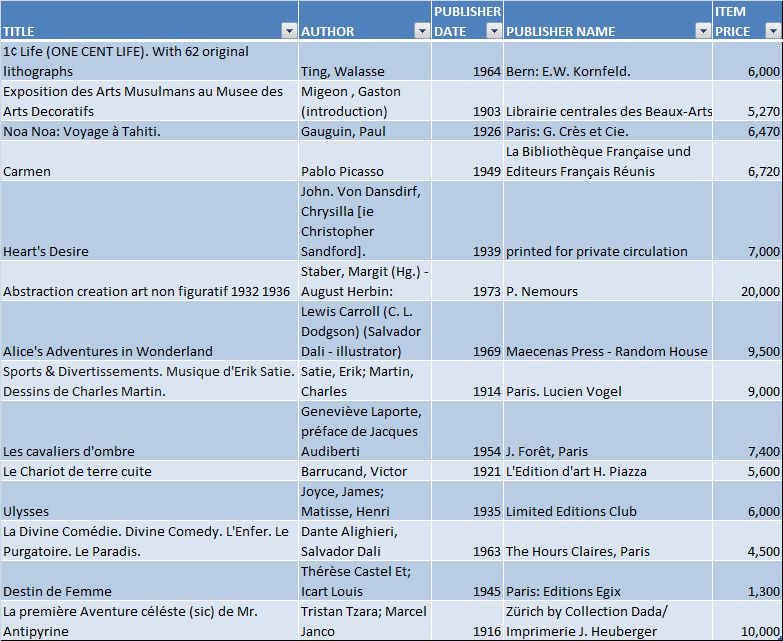 In the RBSM author breakdown we are implementing a change to the selection of the reporting. In particular, Harper Lee is being replaced by Aldous Huxley, who demonstrated an increase of interest while offering a wider selection of titles than Harper Lee for activity monitoring purposes. The last time an author was replaced in the configuration dates back to the 3rd quarter of 2012, when Jonathan Swift was replaced by Ian Fleming.