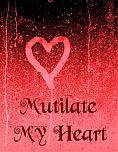 Unfortunately, sometimes book collectors get a taste of what is considered a bad purchasing experience. Often times they realize that the book that raised their pulse rate did not turn out as expected. Sometimes a book bought online may just not have been adequately described or the smell from fungi present in a book turned out to be a deadly book deterrent. When collectors venture forth to bookshops, book fairs and library sales, they usually feel prepared to thoroughly examine a book prior to the purchase and make a good buy. But even during these brief close examinations, some book mutilations may go undetected. I am, of course, referring to additions or removals of book material that may have taken place sometime after the book departed from the publisher plant or shop.
Case in point, last year I bought a Tasha Tudor first printing of "A Child's Garden of Verses," Oxford University Press, 1947, from a dealer in England.  At first, all seemed to be in order as expected until a closer look at the artwork revealed an augmentation to the illustrative content. According to Hare C4 (the extensive and detailed catalog of every known book illustrated by Tasha Tudor), the edition carries illustrated endpapers and 18 full-page color illustrations including the title page, along with some decorations and drawings in monochrome. This particular copy had a number of the black and white drawings very artistically colored in. Now unless this extra feature was the work of Tasha Tudor herself, I was the unhappy owner of a very good reading copy rather than the collectible I was looking to acquire in the first place. The seller was surprised to hear my complaint, but was quite helpful in refunding my expense while letting me keep my reading copy. Now, before buying books with photos and art work, I check to make sure that all illustrations in the Table of Contents are present and not altered in any way, shape or form.
While coloring in the illustrations of a book is not quite considered bowdlerizing (Dictionary definition: to expurgate by omitting or modifying parts considered vulgar or to modify by abridging, simplifying, or distorting in style or content), we often come across art books that have been mutilated by a common practice referred to as razoring. Bowdlerizing is usually the result of censorship where content is edited prudishly to eliminate content deemed undesirable, while razoring is associated with artistic content being removed from the pages of a book and sold separately, usually at higher prices. Often times the seller is obliged to note the fact that artwork was removed, but in rare instances of partial razoring, the act may remain undetected and unspecified. 
Another form of book mutilation referred to as grangerizing (Dictionary definition: to augment the illustrative content of (a book) by inserting additional prints, drawings, engravings, etc., not included in the original volume,) is today considered more like scrapbooking than art. Putting things in a book, whether to supplement the information or add a decorative feature, usually causes damage to the book, loss in value and in heavily grangerized cases, an increase in the book's size.
In the end, there are good ruined books and bad ruined books, and the quality of the damage depends greatly on the artist. In the rare occasion that the artist happens to be the book artist or the author, then you may be the lucky owner of a very valuable, unique collector's item. In either case, you need to be extra cautious to avoid buying a mutilated, altered, grangerized, razored, or bowdlerized damaged book, or accidentally rule out a copy as such when in fact it happens to be one of a kind, decorated, and dedicated by the book illustrators and artists themselves.