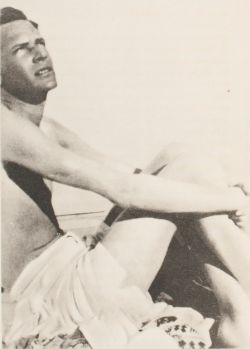 It has the chemistry of a major hit – importance, scarcity, artistic impression, controversy, and mystique. Yet the small imprint of Editions Narcisse, later renamed Black Sun, has not performed like a major hit. It all became obvious a year ago during the Sotheby's Fine Books & Manuscripts, Including Americana, auction event, held in New York. What was prepped to be the most complete collection of Black Sun rare books to go on sale ever, failed to "shine". Twenty-two lots from a total of twenty-five offered for sale, did not sell, and the three that did sell, failed to beat their estimate. Perhaps high consignment reserves contributed to that, but more likely, it was lack of interest. In either case, scarce copies of important Editions Narcisse/Black Sun books can still be purchased at reasonably low prices presently.
Black Sun implied all things solar by its creators who wrote and published poetry that dwelled on the symbolism of the sun. The publishing house was formed in 1927, by poets Harry Crosby and his wife Caresse Crosby, in Paris, at a time when the Lost Generation was at its glory. Plunged into Parisian literary life, the house featured early works by authors who would later become famous, such as Kay Boyle, Hart Crane, Archibald MacLeish, Ernest Hemingway, Robert Duncan, Anaïs Nin, Charles Bukowski and Henry Miller. Many already famous American writers who were living abroad at the time such as D. H. Lawrence and Henry James contributed their works early during the short life of the founder, Harry Crosby. The majority, however, including, Ezra Pound, Hart Crane, Laurence Sterne, James Joyce and Eugene Jolas associated themselves to the publisher, after Harry's death.
Harry Crosby had an obsession with death, sex and the sun. Dating from his war experiences as a World War I veteran, he had a plan to kill himself on the day of the solar eclipse. A blue-blooded Bostonian, engaged in an open marriage with his wife Caresse (born Mary Phelps Jacob); their lives were overrun with extra-marital relationships, overindulgent drinking, and smoking opium. Harry's early death at the early age of 31 came in 1929 as an apparent suicide pact with his lover Josephine Noyes Rotch. The final entry in his journal says it all: "One is not in love unless one desires to die with one's beloved. There is only one happiness it is to love and to be loved."
It was Caresse Crosby in this scandalous partnership that was gifted with the entrepreneurial spirit. She was, after all, the first recipient of a patent for the modern bra and the founder of the Fashion Form Brassière Company. That was before she married Harry, her second husband, and before she dedicated herself to the Black Sun Press. She had also established, with Jacques Porel, a side venture, Crosby Continental Editions, that published paperback books by Ernest Hemingway, William Faulkner, Kay, Dorothy Parker, Antoine de Saint-Exupery, Alain Fournier, Charles-Louis Philippe, Paul Eluard, George Grosz, Max Ernst, and C. G. Jung.
Early on, Editions Narcisse/Black Sun printed limited quantities of meticulously produced, finely-made, hand-crafted books that included their own poetry. Their first effort was Caresse's Painted Shores, with three watercolors by Francois Quelvee, published in 1927 in an edition of 246 copies, that contain verses about the relationship between Harry and Caresse, including their reconciliation after one of his affairs.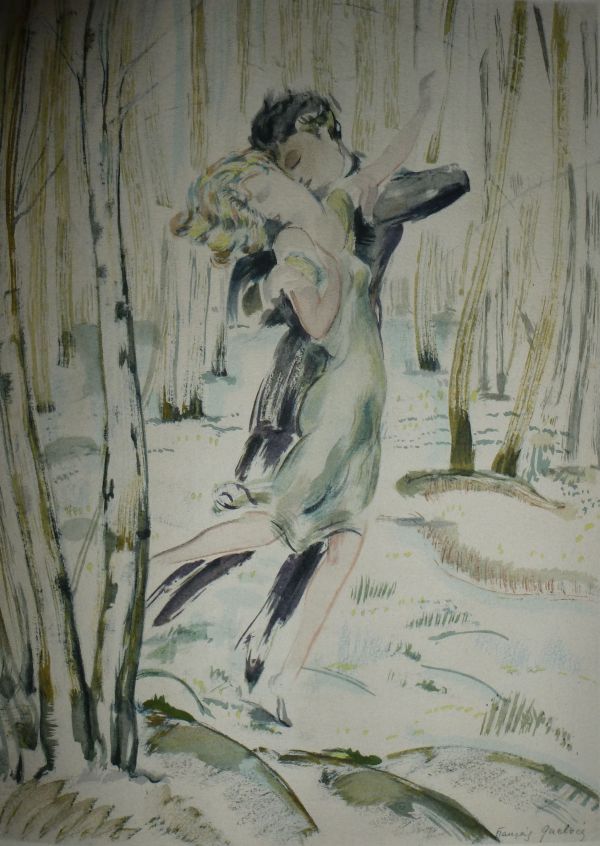 Even though their next book, Harry Crosby's Red Skeletons, with nine full-page color lithographs by Alastair (Pseud. of Hans Henning Voight), had 370 copies printed, it got to be quite scarce. Soon after it was released, Crosby who rejected his own poems, bought all 84 0f the unsold copies, took them to Ermenonville outside Paris, and burned them.
Harry Crosby is credited as the first publisher of Hart Crane's magnum opus, The Bridge, Paris: Black Sun Press, 1930, despite dying the year before. A signed copy of the fifty, on Japanese vellum, was one of the highlights at the Sotheby's Fine Books& Manuscripts auction to remain unsold despite the low estimate of $15,000. In one of the poems in this book titled, "The Cloud Juggler", the explicit solar references appear to be drawn out of the biographical details of Crosby's life:
                                               . . .
The falling wonder of a rainbow's trance.
Your light lifts whiteness into virgin azure . . .
Disclose your lips, O Sun, nor long demure
With snore of thunder, crowding us to bleed
The green preemption of the deep seaweed.
Emblematic of the Lost Generation in American literature, The Bridge, which took seven years to complete, was celebrated by authors, publisher and friends just three days before Harry's death. The solar immortality implied by Crane's verse and reflected through Crosby's Gatsby-like persona, is released in the form of artistic immortality found between the pages of the Black Sun. It is the ultimate bright side of the Black Sun, the gift to collectors.