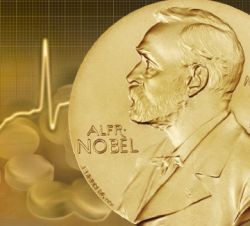 Historical data shows that demand for the works of the Nobel laureates tend to increase in the weeks immediately following the Swedish Academy's announcement. That is because there are many aspiring Nobel laureate collectors who rush to add some of the latest winner's offerings to their collections. On a broader scale, readers are generally interested in the books of a recent Nobel Prize laureate, fueling demand for all types of works published by them. The increase in demand to a relatively static supply, often leads to higher prices at least in the short-run for the books affected. In 1974, the Statutes of the Nobel Foundation stipulated that a prize could not be awarded posthumously, unless death had occurred after the announcement of the Nobel Prize. It is reasonable to assume then, that the Nobelist will sign, inscribe and perhaps publish additional copies, which should ultimately increase the availability of their work and offer some relief to the scarcity pressures introduced by the award.
Between 1901 and 2021, the Nobel Prize in Literature was awarded 114 times to 118 laureates; it was shared by two laureates 4 times. The 2022 winner(s) will be announced on Thursday 6, October, 13:00 CEST, at the earliest. Even though it has become nearly impossible to pick the winner prior to the announcement, speculators spend considerable amounts of energy searching through all relative material to try and predict the winner. The laureate for the Nobel Prize in Literature is particularly difficult to predict because of the wide spectrum of possibilities, with a high number of potential candidates spanning lifelong timeframes. The Nobels for science – physics, chemistry, physiology/medicine, and economics, on the other hand, are easier to predict. The current impact to these fields, which these candidates have demonstrated can be measured. A fairly good prediction can be made based on the current information, wealth of searchable data which can be used to identify something that could be considered a major breakthrough, with citations of experts in the field, or including some specialist awards.
Employing these bibliometric tools in an attempt to pick the laureate for the Nobel Prize in Literature, however, is probably useless. The world is full of excellent writers, but, to be a laureate, something more is needed. The winners must be those who write with feeling and power, those who have developed that lasting energy, one publication at a time, throughout their careers. In recent years, the Swedish Academy has attempted to steer clear of controversy and politics. In the past, they have been criticized for selecting Austrian writer Peter Handke as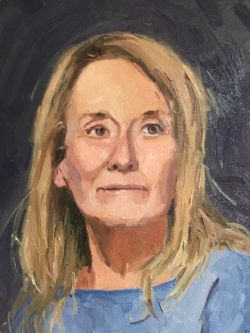 Nobel laureate in 2019, over his controversial denial of Serbian atrocities during the Balkans war.
Consequently, we are placing our vote for this year's winner as follows:
French writer and professor of literature, Annie Ernaux for her honest writing with sexual frankness and total absence of shame on topics such as abortion, sex and family secrets. Her literary work, mostly autobiographical, maintains close links with sociology with sharp and often heartbreaking portraits of French daily life, class and society.
Mexican poet, novelist, environmental activist, Homero Aridjis for his significant achievement in writing, which addresses the relationship between people and nature with ethical independence. Aridjis, through his writing and activism plays a crucial role in raising environmental awareness and promoting public participation for solving environmental problems, as well as defending freedom of expression about environmental matters.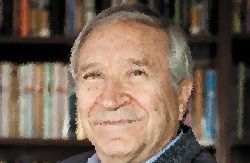 We did not submit any nominations to the Academy. Since the submission process deadline on January 31st, the 18 members of the Academy have already read the works of the final 5 candidates selected, and are in the process of discussing the merits of their contributions. We hope that our picks are among the candidates currently under consideration and that our vote is influential. We would like to know of any winners you may have in mind. Please comment on this posting with your predictions while discussions are underway during the remaining days in September.