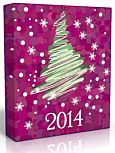 How often do you discover a book of interest in a bricks and mortar bookstore and, instead of buying it on the spot, you complete the purchase of that same book online? According to a recent survey by the Codex Group, approximately a quarter of all books purchased online fall into that category. Bookshops have identified the practice as such a significant problem that HarperCollins CEO Victoria Barnsley has gone as far as suggesting that bookshops ought to charge people to come in and browse. In the rare and antiquarian book trade the idea is not new. In fact, it is extremely rare to come across a book fair that offers free admission.  Before we come across a Barnes & Noble bookstore charging admission at the entrance, however, we will settle for the antiquarian book interests that are just ahead in the new year of 2014.

2014 will mark the centennial anniversary of the first edition, first printing of the first novel in the series of Edgar Rice Burroughs's famous character –Tarzan, in Tarzan of the Apes, Chicago: A. C. McClurg, 1914 (5000 copies). Even though the 80,000-word adventure about an orphaned boy in the jungle debuted in the October 1912 edition of the All-Story Magazine, the hardcover publication by A. C. McClurg was not released until 1914. This is the scarce and pricy collector's item that has been traded for over $50,000. Tarzan, who is the first literary character to be registered as a trademark, will continue the centennial celebration at Burroughs own publishing and marketing company, E.R.B. Inc. , located, appropriately, in Tarzana, California.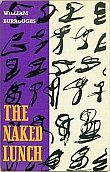 2014 also marks 100 years since the birth of yet another Burroughs: William S. Burroughs. This famous author, among the leaders of the Beat Movement, helped liberalize publishing in the United States, by celebrating spontaneity and non-conformity through his writing in novels such as Naked Lunch, Paris: Olympia, 1959. The first printing hardcover copies of this classic work are selling above $10,000. Beat Scene magazine (a printed journal) will be publishing a Burroughs special issue late January, 2014.
2014 marks the 100th anniversary of the founding of SLAM (Syndicat national de la Librairie Ancienne et Moderne), one of the biggest and oldest antiquarian booksellers' associations, preceded by the ABA only, which was founded as early as 1906.  Antiquarian booksellers from all over the world will gather at the Grand Palais in Paris from the 14th to the 16th of April 2014, for the 41st ILAB Congress, and 25th ILAB International Antiquarian Book Fair sponsored by SLAM.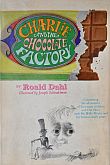 2014 will also be the 50th year anniversary of Roald Dahl's signature title, Charlie and the Chocolate Factory, New York: Alfred A. Knopf, 1964. The epicenter of marketing and promotional activities will be the award-winning Roald Dahl Museum in Great Missenden, Buckinghamshire, UK. Needless to point out that the year is packed with "Oompa-Loompa."
In 2014, no major trend changes are expected. Sales of e-books should continue to level off.  Amazon is expected to start collecting State tax from sales in more States as it continues to open more distribution centers in pursuit of its long-term vision to deliver books faster, and "maybe" cheaper. Meanwhile, in places such as Chile, the dream of improving poor reading rates by eliminating the VAT on books and thus cutting their cost by 19% on average will most likely remain a dream.  And, let's not forget, Luigi Serafini who will also be working hard at inventing ingenious new ways to make his Codex Seraphinianus even more accessible and of course, quite rare at the same time.