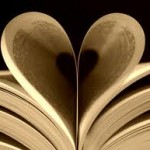 As we get more involved in the rare books world, it becomes apparent how little we know, and how much more there is to learn about the amazing world of books. All of a sudden our outcry tends to become, "I want to be a better rare book lover!" In this context, better means more educated and more sophisticated.
There are certainly a few things that we can do to expand our vision of and knowledge of the rare book world. These are easy to achieve and will enable us to grasp many rewards. Go ahead, take the risk, move outside your personal comfort zones, and check out rare books that you have never thought and may even think that you will dislike, rather than only seeking what you love and take delight in. It is vital that you push yourselves and share your new experiences!
A few initiatives can make each and every one of us better informed about rare books, but to a greater extent, they can raise the level of communal rare book knowledge which we share. Without requiring a significant investment of time or money they have the capacity to help all of us make better and more informed decisions when the time comes to trade, whether buying or selling. Furthermore, they will improve the way in which we advise or receive advice from others.
While there are numerous initiatives that can be brought up, the list below consists of the basics. View it as a belated New Year's resolution for book collectors looking to achieve a higher standard:
Join a Rare Books Club or Association. Why should you do this? Quite simply, to Network. You will meet people, exchange ideas, get excited, and while you will be networking, you will be learning more and more about the fascinating secrets of rare books. You will be pleasantly surprised at what you will discover. Be sure that you keep a diary and notes of your experiences and findings, so as to build your own reference material.
Share your rare books notes: This is your communal part. By sharing your rare books notes and knowledge database, you share your impressions, experiences, and findings with other people who share the same interest. This allows those around you to get a better idea of what rare books are, so that they also become educated collectors. By recording and subsequently sharing and comparing your notes with others, you will begin to see emerging patterns and trends; something that can guide your rare book journey on a more solid footing.
Buy some more expensive or older rare books: Some rare books are simply more expensive than others due to the forces of supply and demand. (more details on that are outlined in an earlier feature on the factors affecting scarcity).  All too often we get caught into a price range that we feel comfortable with and prevent the purchase of the big ticket item.   If you never allow yourself to make that special purchase you will also not allow yourself the opportunity to reflect on that experience. Every now and then, you should step out of your normal routine. It is one of the ways to achieve the next level, and thus become a better rare book lover. You may also consider bypassing customary channels, whether buying from authorized sellers or buying on-line to try something new.
Do not stop here by any means. These are only a few ideas. There are numerous ways to step out of your comfort zone, experience something new and document and share your thrill. Just keep the mission in focus: "Increase the level of your awareness and understanding about rare books in order to enjoy and associate with other rare books lovers and ultimately gain more out of life."